Hunterston
From major cities to rural delights
Beautiful scenery, miles of beach,
and one of the UK's largest major cities.
Hunterston is an ideal location for people who want a bit of everything. Nearby North Ayrshire offers affordable housing, with local property prices coming in at around £186,056 (October 2018).
The local area boasts stunning sceneries, coastal villages and miles of beaches. For a fantastic day out, the popular Isle of Arran is only a short ferry ride away – with pristine beaches, historic castles and a landscape to rival any medieval-themed blockbuster.
However, round the corner is Glasgow. Just under an hour away by car, Scotland's largest city is a major cultural hub, full of excellent restaurants, as well as great art galleries, museums and architecture.
From Venice to Vietnam, Glasgow airport also offers flights to various destinations around the world. So wherever you decide to settle, Hunterston and its surrounding areas is a fantastic place to call home.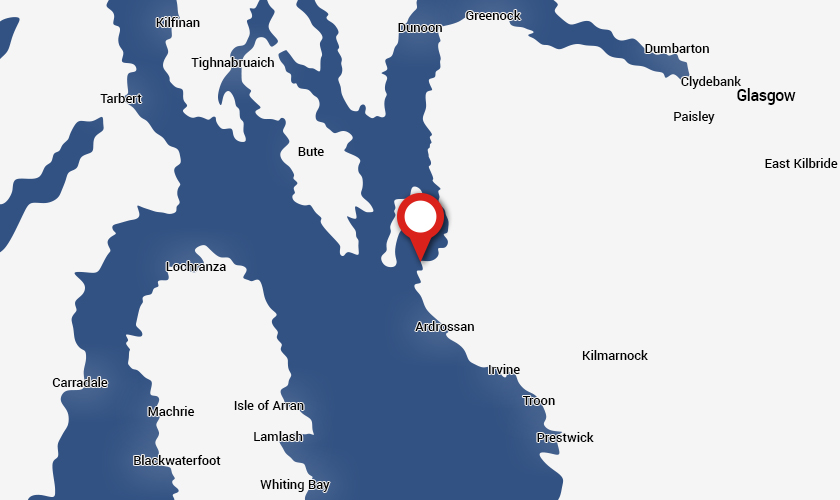 Before I came to Hunterston I used to work in an office in a big town and lived in a tiny house with my wife and children. Now I live in a nice house in a beautiful village, my wife and kids love the area and I have a career I can progress in and I work with people who make me feel part of the team. It was a no brainer really.