Hinkley Point
Rolling hills, and rock and roll
From Bristol to Bridgwater Bay,
Hinkley Point is close to some of the most popular destinations in the country.
Hinkley Point, a headland on the Bristol Channel coast of Somerset, lies close to the towns of Bridgwater and Burnham-on-Sea. The local area boasts an array of beautiful views and affordable housing. In fact, the average house price in nearby Bridgwater from the 12 months leading to October 2018 was £215,606.
As well as the affordable housing and beautiful countryside, Hinkley Point is also in an ideal location. Just over an hour's drive away is Bristol, a major cultural centre full of shopping opportunities, restaurants and live events. It's also packed with history, and the international airport offers flights to several places throughout Europe.
To the south, you could visit Exeter. With a prestigious university, Devon's cathedral city comes with everything you need for entertainment – including restaurants and music venues.
However, there's still a lot to do closer by – especially for families. There are several seaside towns nearby, and the Quantock Hills provide an incredible view of the local area. A short drive from Hinkley Point is also Bridgwater Bay National Nature Reserve.
So whether you're visiting the city, or talking a long walk across the rolling hills, there's enough beauty and culture around Hinkley Point to fill a lifetime.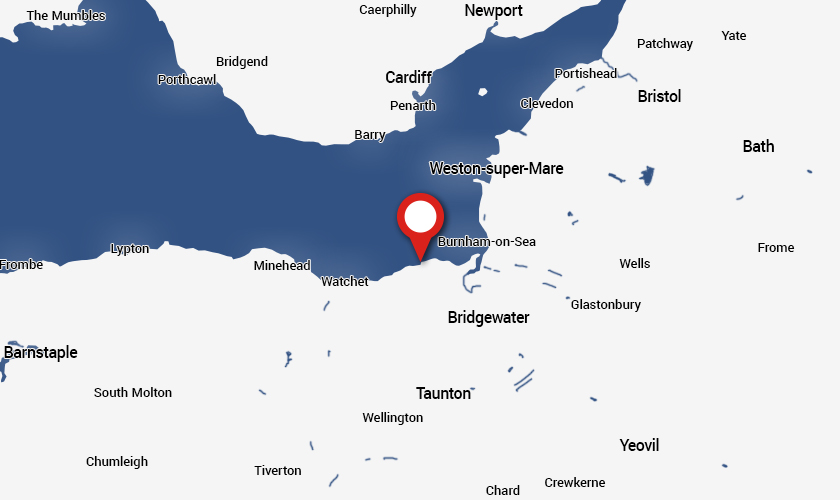 Like most CNC sites, Hinkley Point has great sea-views, but if you look the other way you can see one of the biggest building sites in the world as the construction of Hinkley Point C takes place. It's amazing to think I will be working there some day.