POLICE STAFF
Deliver exceptional support to exceptional policing.
Our police staff give us the support so we can focus on keeping the civil nuclear industry, and our country, safe.

The CNC is a great place to work if you have kids, I've got a much better work/life balance than I had at my last place.

I was looking for a challenging setting where I could put into practice all the things I'd learned at Uni – I think I've found that setting here.

My children think I've got a cool job as I get to order guns, ammunition and body armour, I think they're right!
From Finance and HR through to Capability and Corporate Learning and Development, every role is vital to making sure we achieve excellence. 
Our mission is to be recognised as the leading UK authority on the armed protection of the civil nuclear industry. To do this, we also rely on the support and dedication of our police staff in supporting the front line operation. They play a crucial role in making sure that our officers can focus on protecting and securing nuclear sites.
We employ staff from a wide range of professions – including solicitors, project managers and accountants, as well as communications, IT, training, HR and procurement professionals.
I am interested in a role in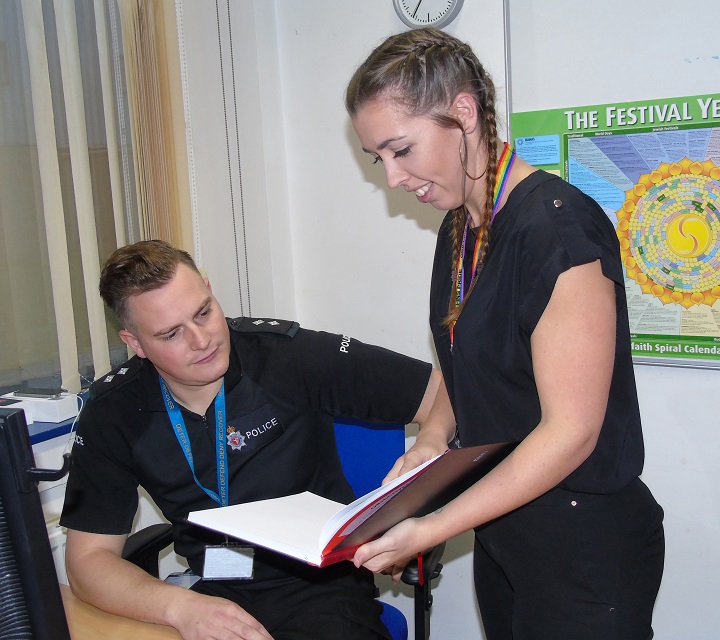 Capability
Help others achieve their excellence
Based in Oxfordshire, your work will support our officers across the country. And have a national impact.
Give our front line the support
to be their best.
Being in our Capability Department will give you the experiences of providing operational support you simply couldn't find anywhere else. Working with a team of police officers and staff, you'll play a vital role at the CNC. In fact, you'll plan and deliver a wide range of professional and progressive support services to our front line policing in Operational Policing Units around the country.
Because of the nature of the CNC, the environment here can be very different to other organisations, and the work can be very challenging. However, our dedicated team will give you the support you need to enhance your skills and knowledge.
While you'll be based at our Headquarters in Oxfordshire, your work is likely to involve travel to some of our Operational Policing Units. This will give you the chance to see the policing activity you support.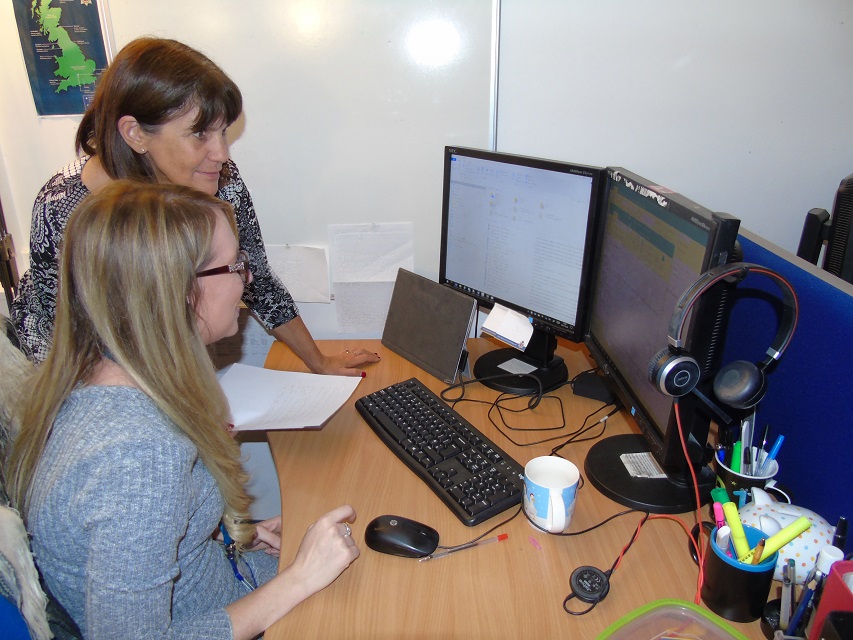 IT and Communications
Connect our excellence
Information Architecture. Information Risk Management. Knowledge and Information Management. Operational Communications Management. IT Services Management. There's more to IT and Communications at CNC than you'd expect.
Add value to CNC,
and contribute to a nationally vital service.
At CNC, our IT & Communications department work closely with the business to delivery effective projects, all within the constraints of the police, security and regulatory authorities.
As a result, we're supported by a variety of suppliers, including a global IT outsourcer. The majority of the work is aimed at adding value, saving time and managing cost on behalf of our organisation.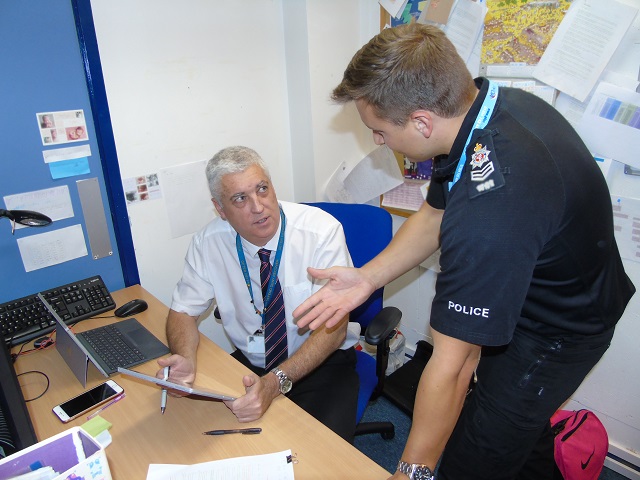 Finance
There's excellence in numbers
Based in Culham site, our Finance team ensures that the CNC works efficiently and effectively.
Provide financial support,
And we'll help you to become your best.
At the CNC, our Finance team provide support to budget holders, and cover all aspects of accounting. This includes everything from preparing budgets and forecasts to producing monthly performance reports and annual statutory accounts. We also undertake accounts payable and treasury functions in-house.
To join, it's important you're flexible and imaginative to provide creative solutions that support our budget holders and their delivery of corporate objectives. This can involve looking at new ways of working, establishing processes and developing new strategies to cope with different challenges.
You'll discover a very supportive environment at the CNC, and be encouraged to gain relevant professional qualifications. As well as your financial skills, you'll depend on your ability to communicate with people at different levels, and to convey complex information clearly and simply. If you're willing to be accountable for your work, and have a real focus on quality, accuracy and meeting deadlines, then this could be the team for you.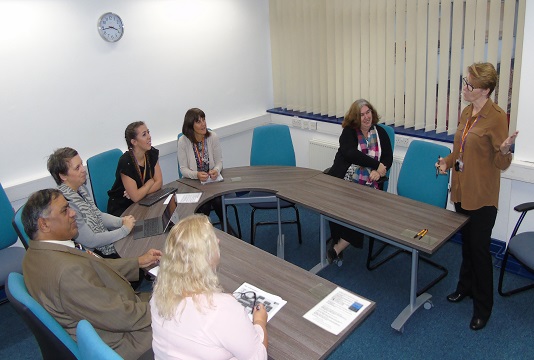 Human Resources
Support our most vital resource
Our Human Resources team enables the effective management of the Constabulary's most important asset – our people.
Whatever level you join us,
you'll help people at all levels excel.
Our HR team covers a wide range of activities that creates the framework for fair and consistent management of all our employees. This includes Workforce Planning, HR People Performance, Staff Recruitment, Police Officer Recruitment, Equality and Inclusion and Pay, Reward and Employee Lifecycle.
Our HR team forms part of our People Directorate, which covers People Change, HR, Corporate Learning and Development, Pensions and Occupational Health, Fitness and Wellbeing.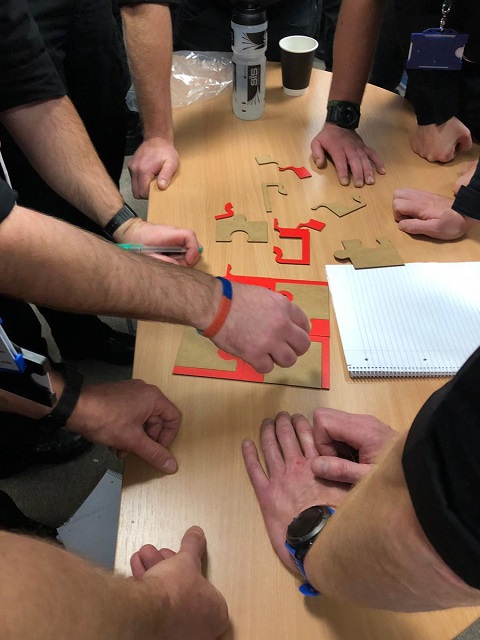 Corporate Learning and Development
Make people the best they can be.
From Professional Development to Firearms Training and the Dog Training School, there's more than one way you can help our officers achieve their excellence.
We'll give you the skills
to train a vital policing service.
Corporate Learning and Development at the CNC comprises of three main functions.
Professional Development - which serves new and experienced police officers and police staff.
Firearms Training - which focuses on the weaponry training needs of all police officers.
The Dog Training School - which trains dogs and police officers who want to develop their career in this most rewarding of police activities.
There's an increased emphasis on security and safety at nuclear sites, particularly in the arena of counter-terrorism. So you'll help us deliver high-quality training that supports our front-line police officers to fulfil their role. Not only do we provide tactical firearms training for Authorised Firearms Officers, we also have training around other, non-lethal options of defence and attack, including unarmed tactics.
In addition to our ever-evolving arms and equipment training, we regularly review our range of internal courses. Where appropriate, we'll refer learners to external training in specialist knowledge and skills. This could involve educational sponsorship for relevant professional qualifications.