Sizewell
It's officially beautiful.
Situated on the Suffolk coast, Sizewell and the surrounding area
contains some of the most stunning views the UK has to offer.
With a small fishing village and close to the holiday destination of Thorpeness, Sizewell is one of the most beautiful places in the country. In fact, the Suffolk Coast and Heath where Sizewell is based, has been officially classified as an Area of Outstanding Natural Beauty, and contains three nature reserves.
As a result, the local area is ideal for families, walkers, cyclists, artists and especially bird watchers. For traditional seaside attractions, you could always pop down to Great Yarmouth, which is just over an hour away by car.
A little further away is Norwich, a city that blends historic architecture with modern amenities, making it a great place to soak in culture, shopping and entertainment. In just 50 minutes, you can also get to the county town of Ipswich, which still boasts one of the most important ports in the country. You can also find a wealth of entertainment here, with the Ipswich Jazz Festival and the 'Ip-art Festival' too.
If you don't mind spending a bit longer in your car, you can also go to Cambridge, just an hour and 45 minute drive away. Home to one of the most famous universities in the world, it's a thriving city full of things to do and see.
Sizewell is also close enough to a few international airports. The closest is Norwich, which provides regular flights to many places in Europe. Stanstead and Southend are also options if Norwich doesn't provide the flights you're looking for.
Houses around Sizewell come close to the national average, and prices can vary around the local area. As of October 2018, the average house price in nearby Leiston stood at £273,699, with flats selling for average of £175,159. However, if you're looking for a sea view, you might have to shell out a little bit more.
So if you're looking for a natural beauty to call home, Sizewell could be the perfect place for you.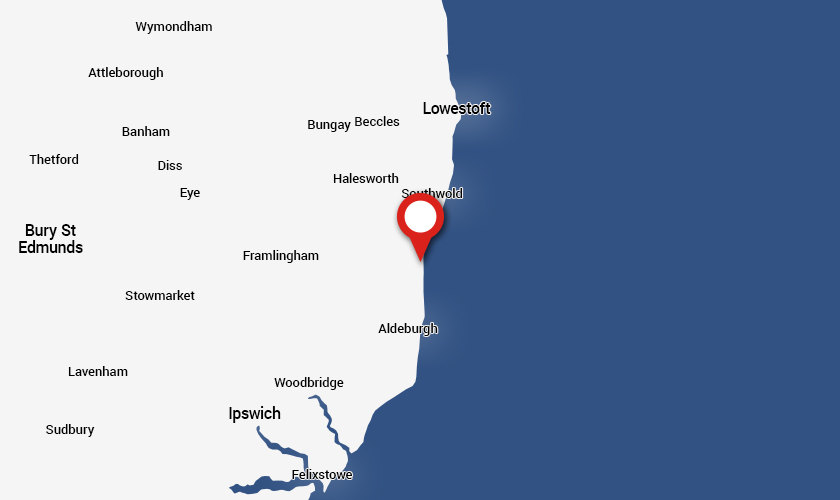 At Sizewell I feel part of a very close-knit group. The countryside around here is stunning and I like to enjoy it as much as I can when I'm off duty.