Bisley
Rolling hills, country pubs and theme parks.
Bisley is an ideal location to get away from it all,
without having to miss a thing.
Our Firearms Training Unit carries out some of its firearms training at Bisley in Surrey. And whilst it's a quiet village, there's a lot going on around it. The nearest town of Woking is only five miles away, and you can also easily commute from either Aldershot (20 minutes by car), or Guildford (25 mins).
While most of the area is countryside, it's not difficult to see the city lights. Getting to London is easy, taking around an hour by car. Alternatively, you can catch a train from Woking which will take you right into the capital.
But you don't have to go to London for entertainment. Guildford is the largest town in the county, and is a shopping and entertainment hub. Families can also enjoy a trip to nearby Legoland, only 30 minutes away from Aldershot.
It's also an ideal location for jetsetters. The major international airport, Heathrow, is very close by, and both Gatwick and Southampton international airports are under an hour's drive away.
As Bisley is a small village, there aren't many properties for sale at any one time. The best value housing within commutable distance to Bisley is to be found in Aldershot. Woking and Guildford are great alternatives but housing can be more expensive in these places. And although average house prices in these areas can vary, Woking and Guildford prices tend to be above the national average. Aldershot tends to provide buyers with a more affordable option.
Overall, you couldn't ask for a more traditionally British country village. And, as a result, you'll find no shortage of country pubs, with many gaining a good reputation for their food.
So, if you're looking for a beautiful place to work with all of the perks of larger towns and cities, then Bisley could be ideal for you.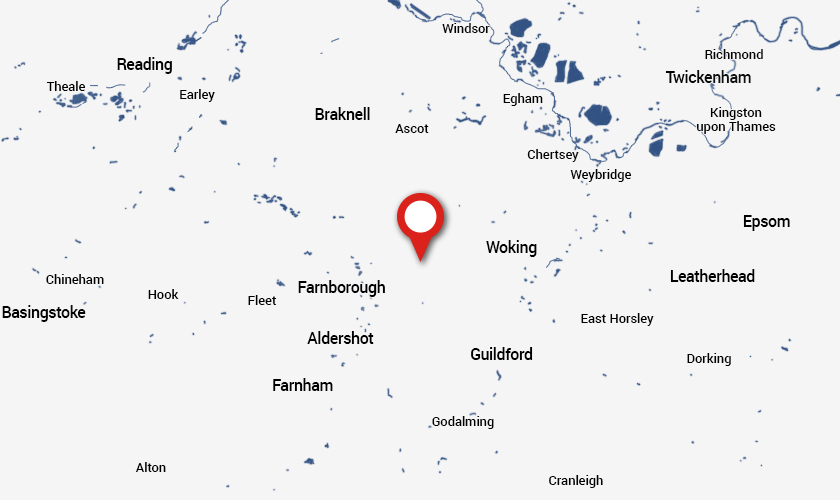 Bisley is a relaxing and safe environment, which makes it the ideal place to teach people how to shoot for the first time.