Culham (HQ)
The HQ behind the CNC
A short drive to the world-famous Oxford,
Culham is an ideal family environment.
With a population of 453 (2011 Census), Culham is a quiet place with a lot going on. Here, you won't just find the home of the CNC. You'll also discover the Culham Science Centre.
One of the most appealing aspects of Culham is its location. With the name deriving from the village's position in a bend of the Thames, it's perfectly situated to provide a rural setting close to city life.
Situated in the centre of England, Culham is close to Abingdon, and the city of Oxford. The M40 is also easily accessible, which leads to London, Heathrow and the M25 to the south, and Birmingham and the midlands to the north.
As a largely rural area, Oxfordshire has an abundance of rolling hills and farmlands. Nearby Oxford is a major international cultural centre, and a popular tourist destination. In fact, the city is full of familiar landmarks, and could keep any shopper busy.
If you want to really get away for a bit, there are three international airports nearby, including Heathrow, and convenient transport links into London.
All of this does mean that the area's property prices are above average. However, they are in line with overall house prices in the South East of England. The average house price in nearby Abingdon is £379,719 (October 2018). However, there areas of the county, and nearby Wiltshire, where housing is more affordable.
Overall, the area has everything needed to entertain families and those with an inquiring mind, love of history, or an interest in the outdoor life.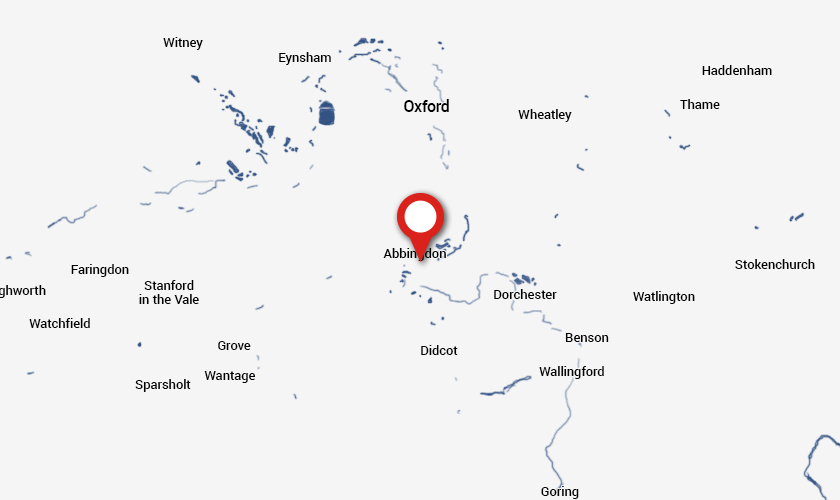 Culham is such a pleasant location. Working here has given me a great chance to find out how the organisation is run. It's been fascinating.