Sellafield
From Norse to nuclear
Based in the beautiful, picturesque landscapes of Cumbria,
Sellafield is the home to the largest site we operate, and a fantastic place to live.
Situated in West Cumbria, the Sellafield site is close to the small town of Whitehaven, and not too far from the world-famous Lake District. In addition to stunning scenery, you'll also find affordable housing, and plenty of outdoor activities to fill your time.
The area is considered a bit of a hidden gem and it's no surprise that West Cumbria is attracting more interest from tourists these days. However, it's still a lot less busy than the nearby Lake District, which is only about one hour and 30 mins by car.
As for cities, the nearest is Carlisle, which takes around an hour and 15 minutes by car. Carlisle is an historic city dating back to Roman times. There's also a castle originally built in the 10th Century, which is incredibly intact for its age.
If you're looking for something a bit more modern, the city also has ample shopping, and is a gateway to Scotland – making it a great place to discover some of the world's most iconic landmarks.
With everything going for it, it's a surprise that the area still has affordable housing. The average property price in the local town of Whitehaven stood at £147,081 in October 2018. Flats would typically go for around £120k, while terraced houses were being sold for an average £107k.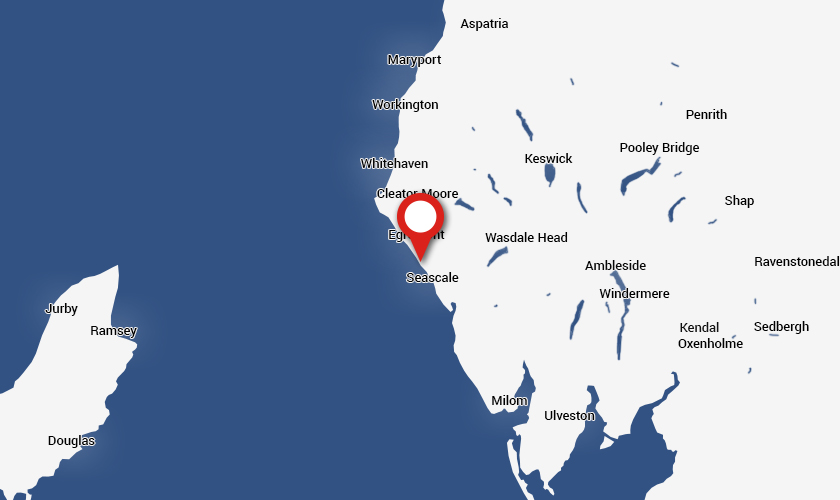 Sellafield is like a small city, there is always a lot of activity going on day and night.